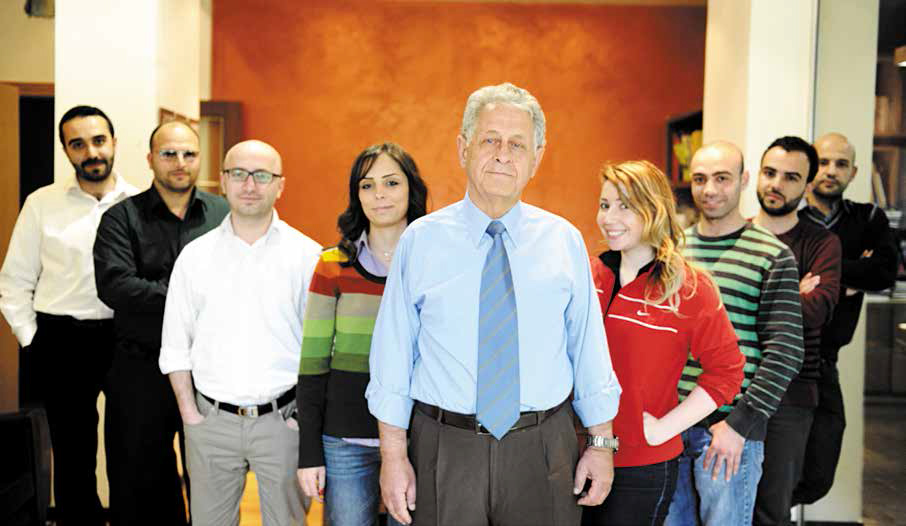 Who Is KFA
KFA Group is one of the most successful Architectural and Engineering Companies in Damascus-Syria.
It was established in 1982 and has been growing till this day.
KFA is a design practice team of various specializations which include architecture, interior design, furniture design ,and lighting.
KFA Group has adapted three of the main architectural principles:
Creativity, Simplicity and Flexibility.
Our aim is to generate a distinctive interaction between space, in its various elements, and the person that exists within the space.
Our philosophy is to combine functionality with creativity, and contemporary design with timeless designs, to redefine the individuality of environments through the integration of the cultural context into the
design concept.
KFA's services range from conceptual studies to providing architectural detailing, technological advice and consultations with customer specifications.
Ever since its establishment, KFA Group was able to offer comprehensive services such as architectural design and planning, interior design, structural design and onsite supervision.
Designs are tailored to suit individual client requirements which result in high-quality, yet cost-effective, workable design solutions for either newly built and/or conversion projects.
We utilize the most recent tools and technology to develop projects, making it possible to successfully accomplish various projects and insure our clients' complete satisfaction.
KFA Group has projects designed and constructed in Syria, KSA, and UAE.
Our Vision
For our devotion, competence, and proven leadership, KFA will strive to maintain a highly reputable organization in the engineering field.
Our Mission
KFA follows guiding principles based on:
Offering a unique package of creative, sustainable, professional, and
efficiently managed projects.
Sustaining and developing existing quality management system
proficiencies and expertise.
Areas of Expertise:
ARCHITECTURE.
INTERIOR DESIGN.
CIVIL / STRUCTURAL ENGINEERING.
MEP ENGINEERING.
SUPERVISION & QUALITY CONTROL.
What We Do:
SITE PLANNING.
BANKS.
EDUCATIONAL FACILITIES.
VILLAS & VILLA COMPLEXES.
HOTEL & HOTEL APARTMENTS.
MIXED USE BUILDINGS.
RELIGIOUS FACILITIES.
OFFICE BUILDINGS.
RESIDENTIAL BUILDINGS.
STANDS.
RETAIL PROJECTS.